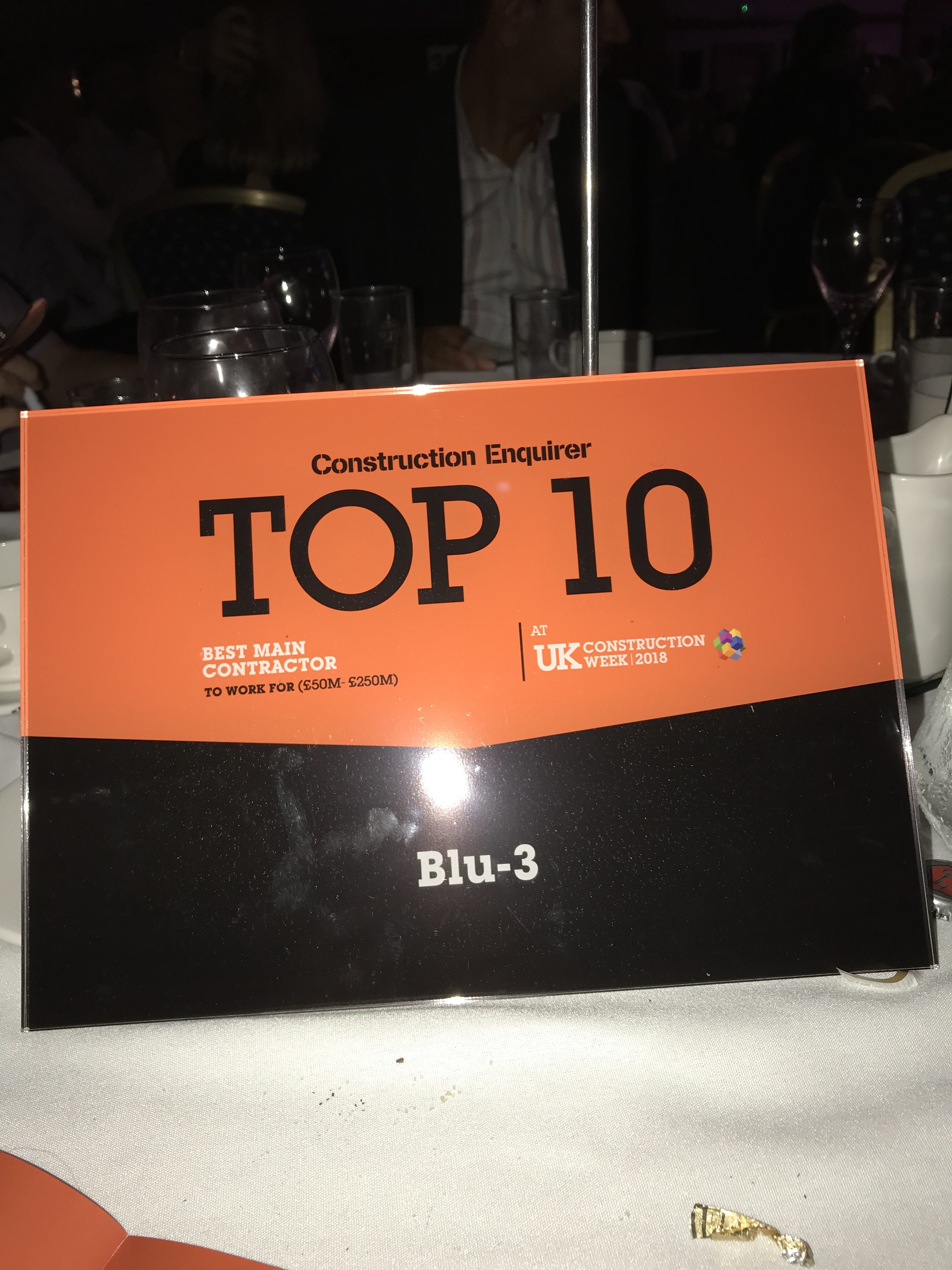 BLU-3 AWARDED PRIZE BY CONSTRUCTION ENQUIRER
Leading infrastructure provider blu-3 has been awarded a special prize for placing as a top ten winner in the 'Best Main Contractor to Work for (£50-£250m)' category at the Construction Enquirer awards.
The special prize reflects blu-3's ongoing commitment to offering the best training and support to all its employees and gives the company a unique badge of honour as more than 18,000 votes were cast by the industry.
Danny Chaney, blu-3 Founder, said: "The night was a huge success and a great opportunity to enjoy everything that's good about the industry. We are absolutely delighted to have been awarded for a top ten place and win a special prize that endorses our company's central focus on our people and values."
A crowd of 500 from the industry came together to celebrate their success in Birmingham and were entertained by host George Clarke and quickfire comedian Gary Delaney.
The Construction Enquirer is an online-based construction news outlet aimed at providing current updates to UK-based construction firms and professionals. The awards recognise and celebrate the industry's best companies to work for and the best firms to do business with.
For the full list of categories and top ten winners, please click here.
For more information on blu-3, please visit www.blu-3.co.uk.