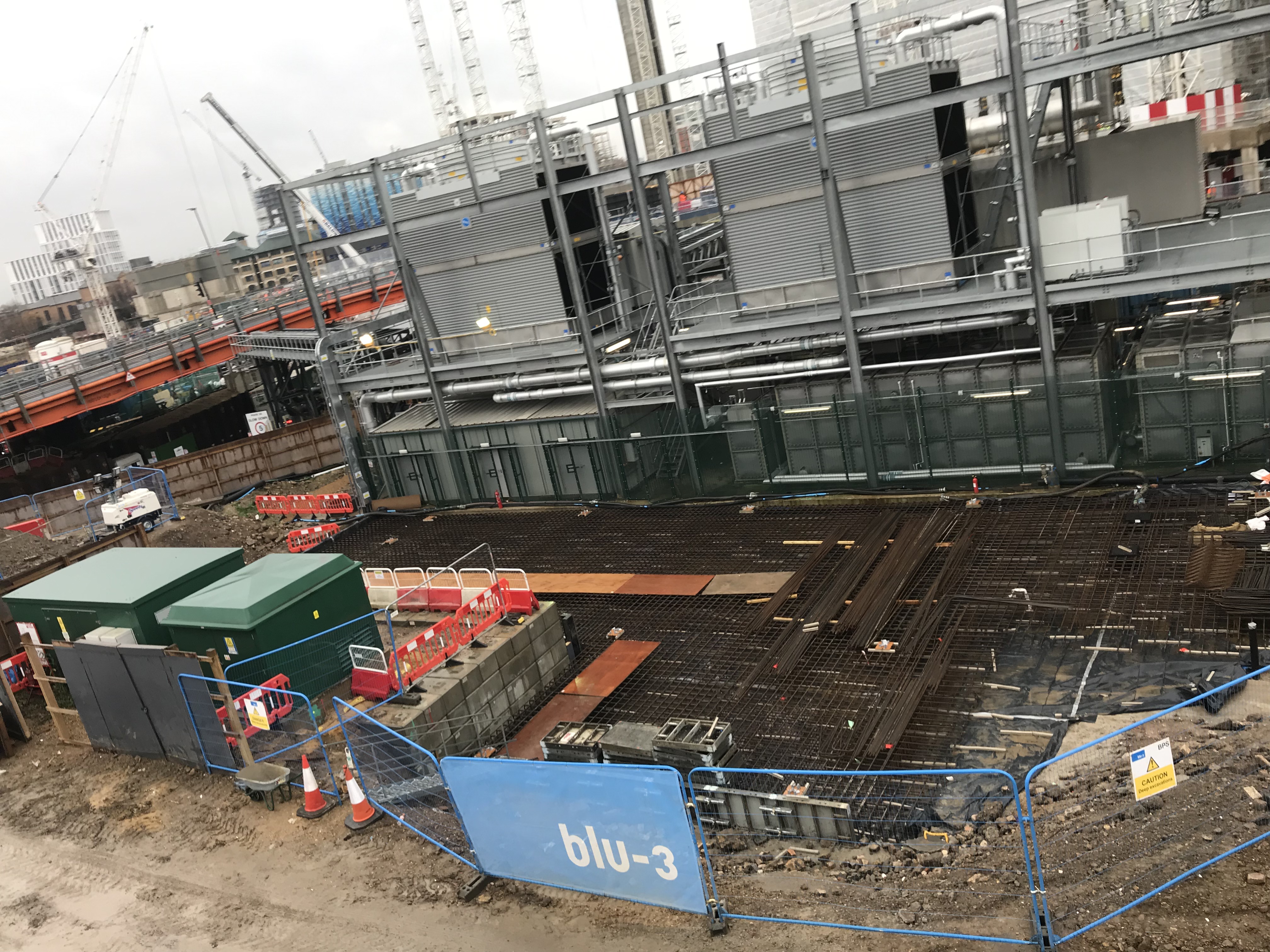 BLU-3 EXTENDS BATTERSEA WORK WITH NEW HEAT REJECTION PLANT PROJECT
blu-3 is expanding its works on the redevelopment of Battersea Power Station after commencing the expansion of a heat rejection plant on site.
The works have started after the removal of high voltage cables from site.
The works package also includes construction of access roads and ramps to allow entry to and from the plant and the design and installation of a retaining wall, construction of a reinforced slab and the reconfiguration of the water main.
blu-3 has provided a team of ten on-site workers to meet the deadline.
Jim Ball, blu-3 Contracts Manager, said: "This is another fascinating venture for us to be appointed to on the Battersea Power Station Project. It is a prestigious project that will rejuvenate the area and we are very proud to be a part of it.
"The great set-up and organisation of the site meant we could get straight to work and enabled us to complete the works in full and on time."