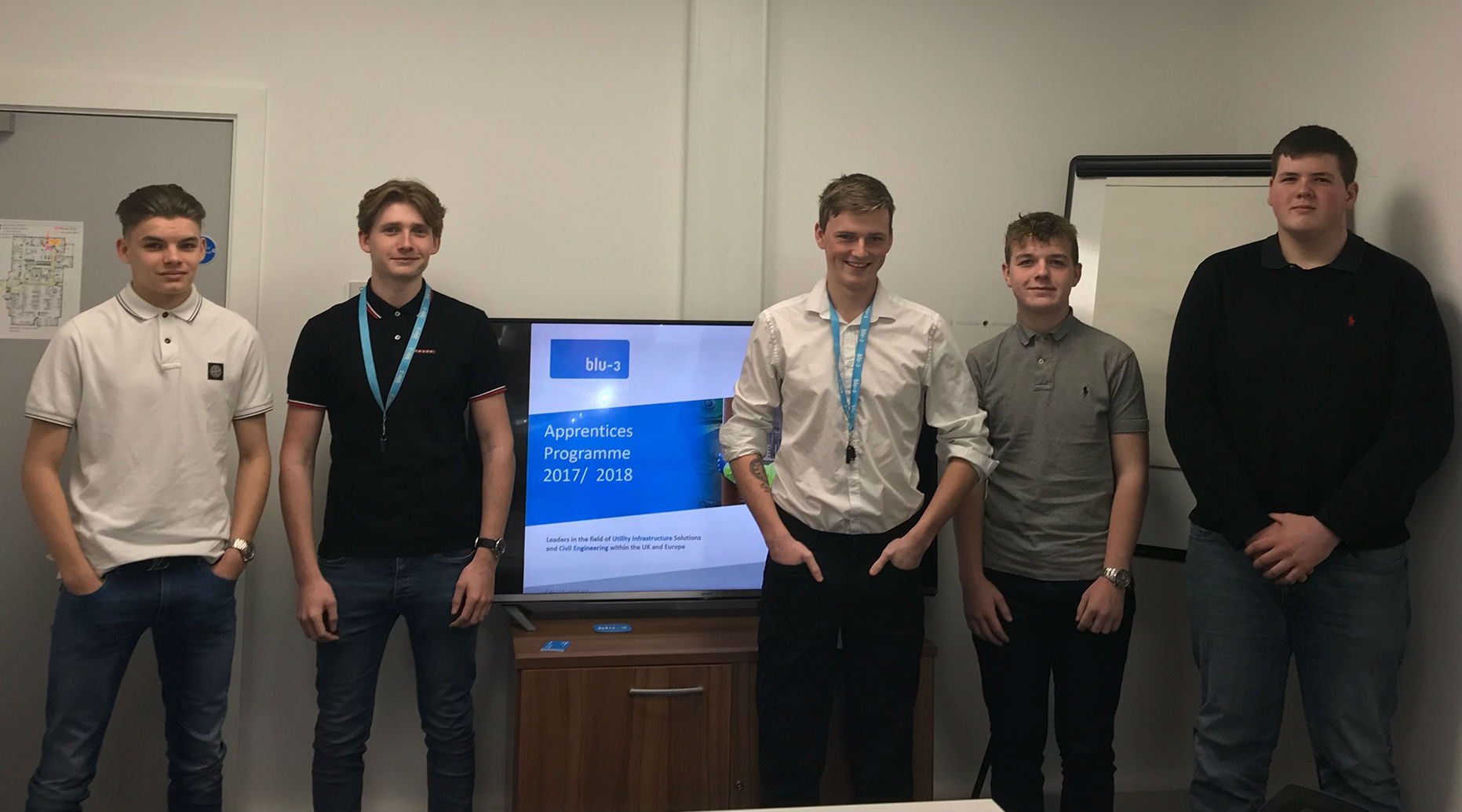 BLU-3 FUTURE-PROOFS THE CONSTRUCTION INDUSTRY WITH PROGRESSIVE APPRENTICESHIPS
Leading infrastructure provider, blu-3, is championing the industry's next generation of talent with new apprenticeships across the organisation.
Introducing its first formal apprenticeship schemes this year, the company has employed five up-and-comers in business administration, construction and the built environment (quantity surveying).
Kay Jarvis, blu-3 Head of Human Resources, said "As an organisation, we are fundamentally committed to being an employer of choice. Developing future talent is key to achieving this goal and to future-proofing the industry. We are cultivating tomorrow's leaders through the highest-quality work experience, training and support.
"Apprentices make a valuable contribution to the company, bringing freshness and passion alongside a keen desire to learn. blu-3 values their assistance in boosting retention and promoting the philosophy that a career with us can be for life, combating the growing turnover rates across the wider industry."
blu-3 prioritises making their transition into the world of work as smooth as possible by implementing a unique mentoring, care and guidance system to ensure their professional, academic and personal requirements are met.
blu-3 plans to expand its apprenticeship schemes this year, with recruitment commencing in August. This could include five places for applicants aged 16 and over, five for those aged 18 and over and five for graduates, covering construction, business administration, built environment, accounting, construction management and utilities roles.
The company is also making great efforts to attract a more diverse set of candidates, collaborating with local schools and colleges to devise initiatives which will enable wider access to careers in the construction industry.