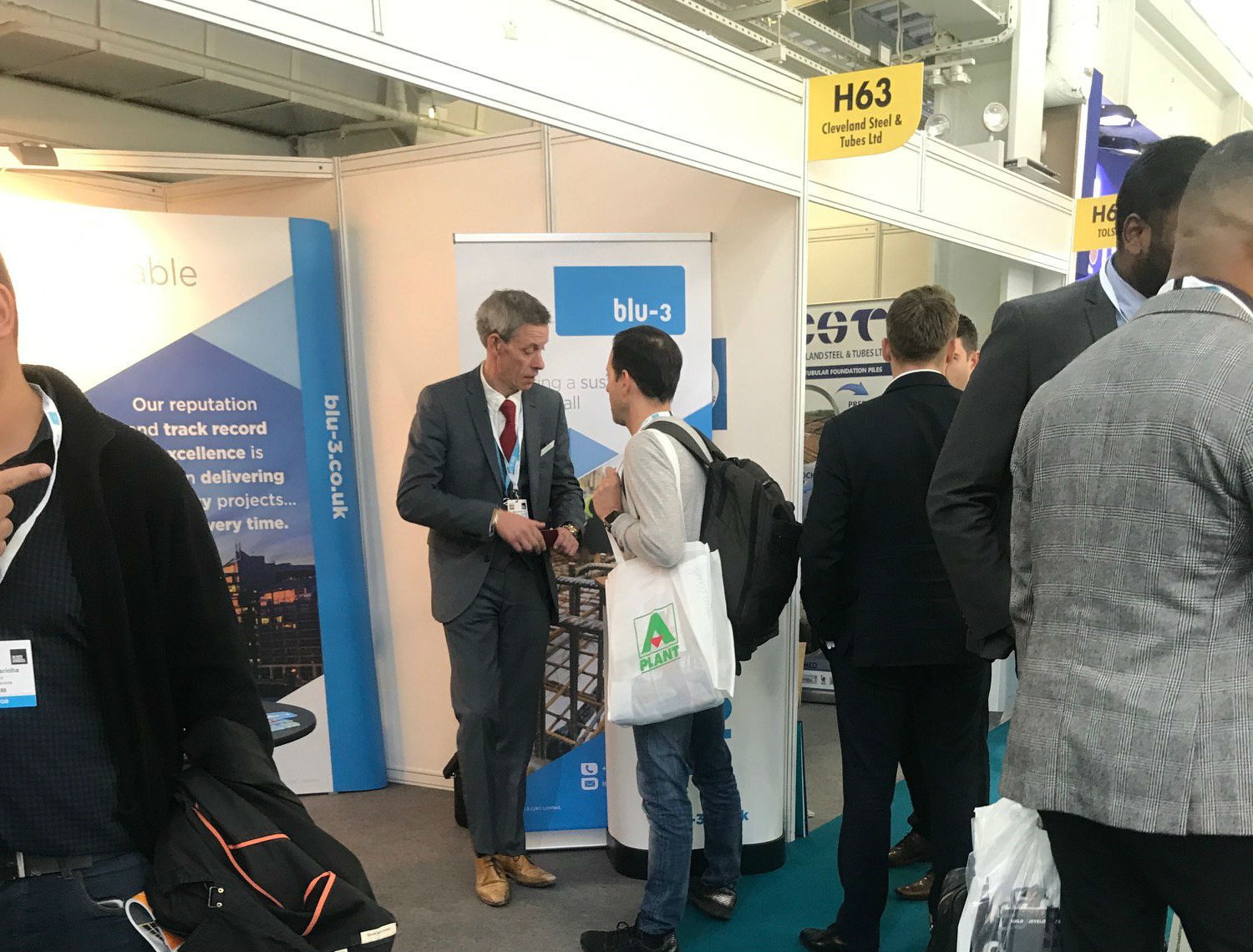 BLU-3 GIVES BLUEPRINT FOR TIER 2 CONTRACTOR SUCCESS WITH LONDON BUILD 2017 PRESENTATION
Specialist multi-utility and civil engineering company, blu-3, showcased its industry-leading expertise with a presentation at London Build 2017, the capital's premier construction show.
As a principal sponsor of the event, the company supported the Future London Summit & Infrastructure Zone and outlined its competitive advantage when providing knowledge and experience to the UK's largest construction projects. blu-3 MD Jim Southworth addressed delegates to explore the role of a Tier 2 contractor, discuss challenges facing the construction supply chain and investigate how Tier 2 companies can improve their processes and stay ahead of the game in such a rapidly evolving industry.
Mr Southworth said: "The event was hugely successful for showcasing blu-3's superior capabilities and building brand awareness to position the company as the go-to solutions partner for the delivery of multi-utility, infrastructure and civil engineering.
"We have built an outstanding reputation for reliable, high quality work that exceeds client expectations over the past 14 years and are proud of our record of success. This is reflected in our ongoing expansion, which we are looking forward to developing in 2018 while steering into new sectors and infrastructure markets.
"We were delighted with the facilities, arrangements and attendance at London Build 2017, and to be able to share Tier 2 insights with colleagues in the industry."
With a growth of nearly 300 per cent over the last three years, the business is accelerating its international expansion plans as it secures wide-ranging global projects in Ireland, Denmark, Belgium and The Netherlands. A key market focus for blu-3 is strengthening its position in the delivery of data centre construction with the target of becoming market leader in the field.
Held on 25 October 2017 at Olympia, London, London Build is the biggest construction event in the UK focussing on London and South-East opportunities. Global industry experts from developers and architects to contractors and solution providers assembled to hear the latest construction scene updates, with more than 300 exhibitors and 12,000 visitors in attendance.
blu-3 is a leading civil engineering and multi-utility solutions company based in Aylesford, Kent which delivers specialist experience and knowledge to large UK and European construction projects in both the public and private sectors. The company has recently moved to new state-of-the-art headquarters to support its growth.
To find out more contact hello@blu-3.co.uk