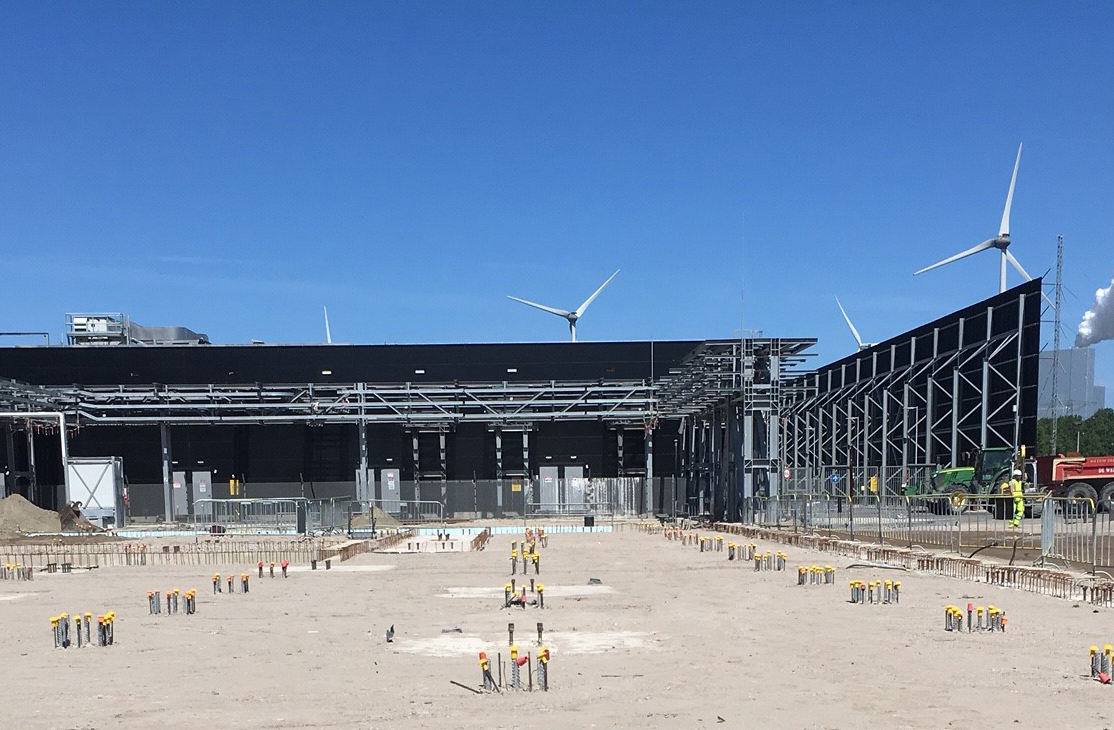 BLU-3 HOLDS BACK THE SEA FOR ONE OF THE WORLD'S LARGEST INTERNET COMPANIES
Specialist infrastructure provider, blu-3, is taking on nature in a battle against the sea during work for the latest data centre development in The Netherlands.
Currently under construction, the facility covers 44 hectares and is expected to cost more than half a billion Euros. The location was chosen for its proximity to the North Sea and to wind farms which will power the data centre entirely.
blu-3, contracted by a global construction services company, has undertaken excavation and utilities works at the site within the past 12 months and was awarded a €1.5m package to carry out concrete works and install pile caps ahead of the data centre building being constructed. blu-3 has also undertaken further concrete works related to the installation of seawall and trestle bases.
Andrew Sanger, blu-3 Project Manager, said: ''We have overcome great challenges posed by the data centre's topography and proximity to the sea. Like much of The Netherlands, the site is below sea level which means water must be constantly pumped away from the site to allow work to continue. It is a battle against nature and an excellent opportunity for us to demonstrate blu-3's unique expertise.''
blu-3 excavated a 4,375m3 (25mx25mx7m) area within 10 days to accommodate the data centre's blowdown drainage chamber and, despite the challenge posed by the sea, the company outstripped the projected 21-week timeframe for the drainage works by completing in just 10 weeks.
Sanger added: ''The client, impressed by blu-3's efficiency and ability to work to tight timeframes, offered an additional contract for underground services works, relating to utilities. Work on this site has provided the opportunity to showcase our capabilities and experience in multiple disciplines related to civil engineering and utilities.''
To find out more about the blu-3, visit www.blu-3.co.uk or contact hello@blu-3.co.uk