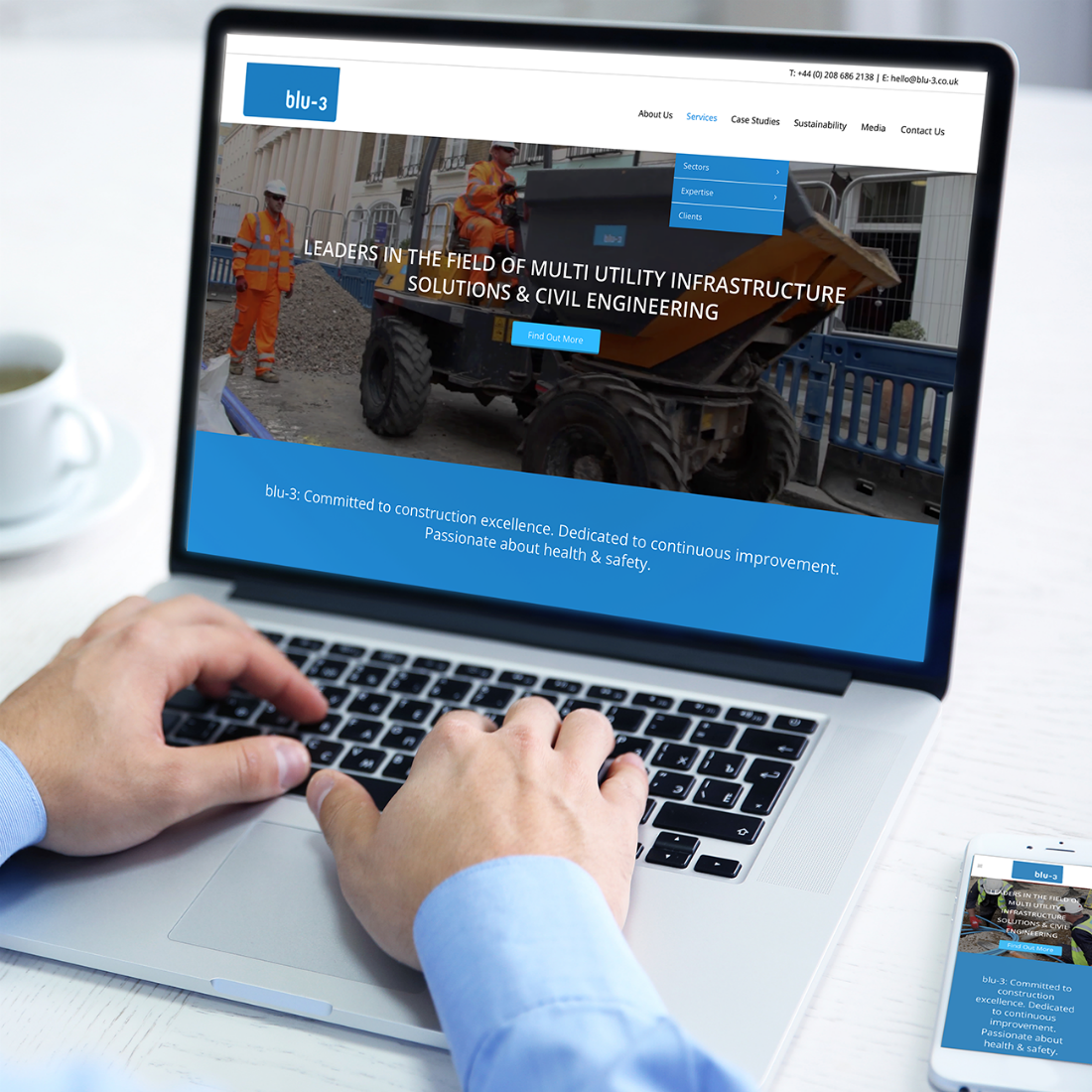 BLU-3 LAUNCHES NEW WEBSITE
Multi-utility and civil engineering company, blu-3 (UK) Limited, has launched a new website in support of exciting business developments.
Designed for optimum user-friendliness and ease of use, the website features convenient navigation and engaging content. Launched in October 2017, it demonstrates blu-3's expertise in multi-utility infrastructure solutions, civil engineering and data centre construction. It also forms an important part of a transformation programme which has seen the company headquarters relocated to a new state-of-the-art facility in Kent and the introduction of various employee wellbeing initiatives.
Danny Chaney, blu-3 Chairman, said: "The new website's clean, bright appearance and no-nonsense layout represents blu-3's direct, transparent approach to providing superior services and standards to the industry. From the outset of the design process it was important to us for the site to offer a superb user experience, enabling visitors to access information about what we do in a practical format. The website certainly achieves this."
The website provides useful content to help visitors learn more about blu-3, including an area for case studies which showcase the company's expertise and record of success. Multimedia content demonstrating blu-3's services further conveys information in an easy-to-digest method.
Content is divided into convenient sections enabling visitors to find exactly what they are looking for, while the website's responsive design provides an optimal viewing experience across all touchpoints.
Visit www.blu-3.co.uk to explore the new website, which will be updated on a regular basis with news of business activity and company developments.
blu-3 provides bespoke, fully managed support and services to both private and public sector clients managing some of the UK's largest construction projects.