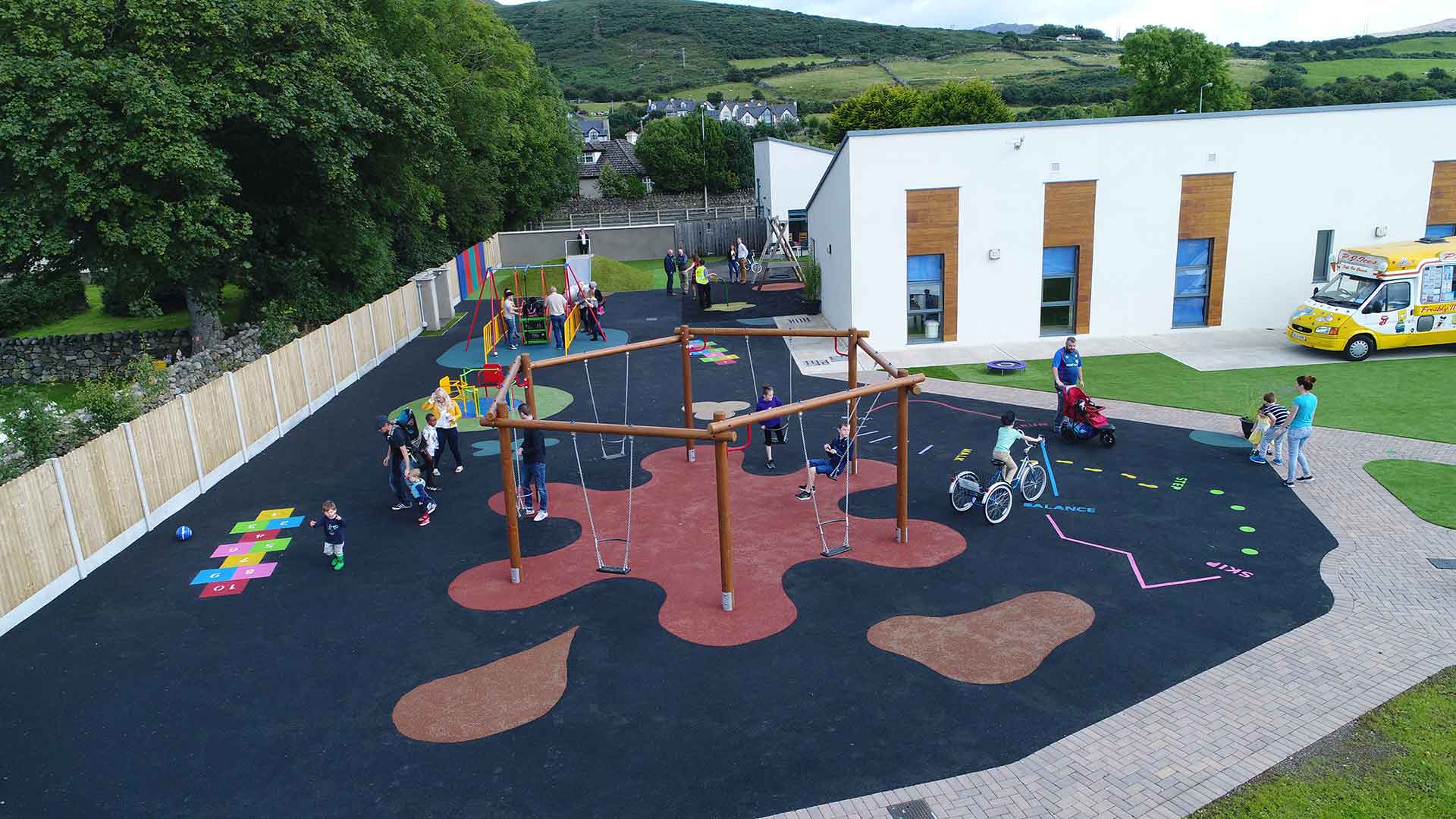 BLU-3 AND MACE CREATE NEW SENSORY GARDEN FOR MARIA GORETTI FOUNDATION
blu-3 has completed a pro-bono project with consultancy and construction company MACE, contributing funds for the creation of a new sensory garden for the Maria Goretti Foundation.
The garden is located at the charity's facility in Lordship, Ireland, and is designed to provide an immersive sensory experience that is particularly beneficial for visitors who have difficulty processing senses, for example those with autism.
The Maria Goretti Foundation provides residential respite care facilities for children with disabilities and life limiting conditions in a home-from-home environment.
blu-3's Project Manager, said: "blu-3 has a strong belief in the importance of giving back to communities and the Maria Goretti Foundation sensory garden project was an ideal opportunity to share our skills and resources with those in need.
"We hope the garden is enjoyed by the local area and we consider it a privilege to have contributed to The Maria Goretti Foundation's excellent work."
The undertaking arose through blu-3 and MACE's mutual involvement in a construction project in Dublin. blu-3 contributed 70 per cent of the work needed for the garden's installation. As well as landscaping, groundwork and paving, the work involved the installation of sound walls, water features and a textured planted area.
Work on the garden was completed in August 2017 and complements the Foundation's provision of multisensory support.
To find out more about the blu-3, visit www.blu-3.co.uk or contact hello@blu-3.co.uk