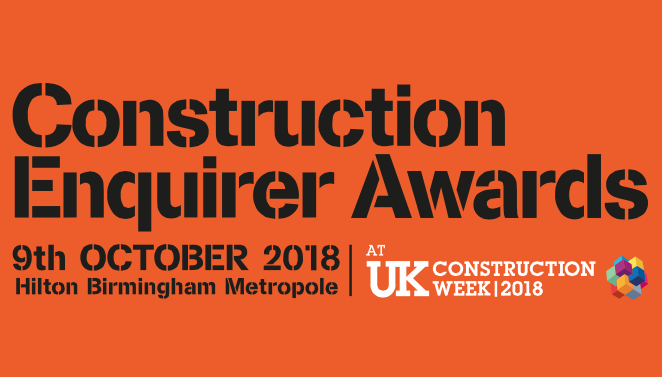 BLU-3 SHORTLISTED FOR INDUSTRY AWARD
Leading construction infrastructure provider, blu-3, has been shortlisted for a notable Construction Enquirer award.
The company has been voted as one of the top ten companies in the 'Best Main Contractor to Work for (£50-£250m)' after more than 15,000 votes were cast by the industry. The category reflects blu-3's ongoing commitment to offering the best training and support to all employees and gives the company a unique badge of honour – not only is the company backed by its staff but also by its supply chain.
The Construction Enquirer is an online news outlet for the industry. The awards were established to recognise and celebrate the industry's best companies to work for and the best firms to do business with.
Danny Chaney, blu-3 Founder, said: "We are delighted to have secured a top ten place for this prestigious award, especially with the help of our peers. We're proud of our commitment to our employees and this award endorses the company's central focus on our people and values."
This year's ceremony will see all sides of the industry come together to celebrate their success in Birmingham on October 9, 2018. Hosted by celebrity architect George Clarke, along with a performance from one-liner comic, Gary Delaney, the event is expected to promise a laid-back night of celebrating and networking with the best in the business.
For the full list of categories and shortlisted entries, please click here.
For more information on blu-3, please visit www.blu-3.co.uk.