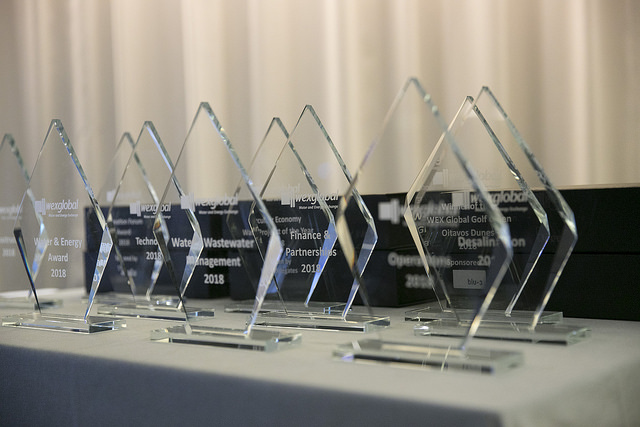 BLU-3 WINS 2018 WATER AND ENERGY EXCHANGE INNOVATION AWARD
Leading construction infrastructure provider, blu-3, has won the 2018 Water and Energy Exchange (WEX) Innovation Award for its 21 Moorfields Heading Works & Connection project.
blu-3 was applauded for its groundbreaking strategy on the project, in particular to reduce the carbon footprint and minimise environmental impact during the construction process. This included the reuse of water and excavated materials on site for several construction purposes and completing a sewer connection which avoided any disruption on the very busy street above.
Richard Hope, Commercial Manager at blu-3, said: 'We are extremely pleased to have won the 2018 WEX Innovation award for the 21 Moorfields Project. This project demonstrates blu-3's ability to provide advanced solutions for our clients that result in reduced water and energy consumption, safer working conditions, reduction of environmental impact and minimised disruption.
"The project presented a unique challenge, as all arisings, temporary works and permanent materials had to be handled through a single point – a chamber cast around the existing sewer connection. With this challenge in mind, blu-3 placed focus and resource into developing new innovative solutions regardless of the inherent structural restrictions of the project.
"To have these solutions recognised by WEX is an endorsement of blu-3's continuing effort to find innovative methods that improve our industry and work towards an increasingly efficient future."
blu-3 was presented with the award at this year's WEX Global conference in Lisbon; a key fixture in the calendar of water and energy experts from around the world, this year drawing over 300 attendees.
To find out more about blu-3, please visit www.blu-3.co.uk or contact hello@blu-3.co.uk